Wedding Photographer
Capture every precious moment


Make sure to capture every precious moment of your special day! Pictures can catch that moment you did not even realize and make it last forever. Make sure to have a professional photographer, so you don't miss a thing!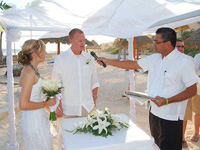 You can contact this photographer directly or you can contact us to organize it for you. Click here for more information on us helping!



Location: Riviera Maya, México.